Back to top
What They Are Saying
Thank you Sher Krieger for introducing me to Karen. I think she is amazing . . .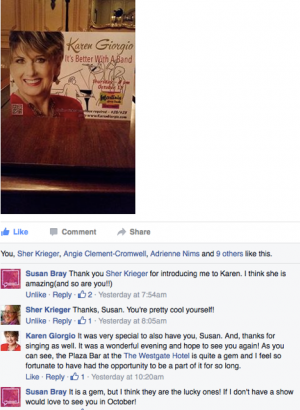 Susan Bray
PLANNING A PARTY OR EVENT?
I can help make your party or function a memorable event with entertainment options from a complete cabaret show to combo dance music to piano and song stylings to background piano music. Please contact me for more information (858) 694-0153.