Back to top
Second Sunday in January - Karen Entertains
Second Sunday in January - Karen Entertains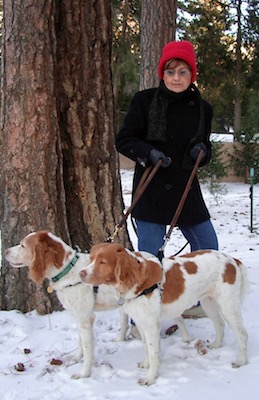 Special guest: Dennis McNeil
Date:
Sunday, January 12, 2020 - 7:00pm
Location:
Westgate Hotel Plaza Bar, San Diego, CA
 

Karen Giorgio Welcomes A New Decade
with
The Los Angeles Irishman – Dennis McNeil

TWO SINGERS
A SINGLE SHARED GOAL

I am starting this year with a huge, big bang!

In 2014 he was voted Irishman of the year, and in 2011, Broadway World Best Male Cabaret Artist in Los Angeles, you'd think Los Angeles owned Dennis McNeil ... but Dennis owns the world.

Here's Dennis McNeil's story in his own words: "For more than 20 years I have had the good fortune to sing my way through life. I have been a fly on some very interesting walls around the world. I have been honored to sing for 5 United States Presidents, 7 Supreme Court Justices, 6 Secretaries of State including a command performance with former Secretary of State and excellent pianist, Condoleezza Rice.

My goal is to move and touch people and make the world a better place, one song, one audience at a time."

Dennis' lifelong goal has always been my goal too. And we both feel we can make this happen through our music.

You may have seen one of Dennis' cabaret shows at Martinis Above Fourth – Table & Stage ... or perhaps on YouTube being playful on stage at the Hollywood Bowl, or soloing in London's Saint Paul's Cathedral, and more.

So don't miss my January 12th evening as this exceptional "tenor of the world" joins me to bring you great music in this intimate setting where friends meet friends, new friends are made, and music is the main event!!!

Dennis McNeil

 

 




Cheers




 
"KAREN AT THE KEYS" Westgate Hotel Plaza Bar 7-10.  Bring your friends, requests, and get ready for an entertaining evening of music and laughter and high spirits. As always – Great Food, Great Bar Service . . . and Great Music!

2nd & Broadway, San Diego
No Cover!! Discounted parking in garage with validation.
Please join all of us for an incredible evening of a potpourri of music and great fun in the intimate setting of the Plaza Bar.  There truly is nothing else like this in San Diego!  
And all of this for the price of delicious food and cocktails.