Back to top
Second Sunday in December - Karen Entertains
Second Sunday in December - Karen Entertains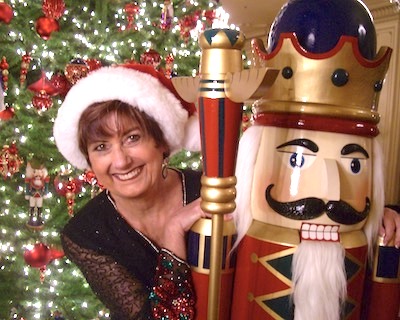 Christmas in The Plaza Bar
Date:
Sunday, December 8, 2019 - 7:00pm
Location:
Westgate Hotel Plaza Bar, San Diego, CA
Karen's Christmas In The Plaza Bar
Date: Sunday, December 8, 2019 - 7:00pm
Location: Westgate Hotel, San Diego, CA
Karen Giorgio Brings You
Christmas in The Plaza Bar

THIS NIGHT IN DECEMBER
WILL BE A NIGHT TO REMEMBER

Save the date: Sunday, December 8th – 7 - 10 PM

Please join me in the cozy Plaza Bar of The Westgate Hotel Sunday, Dec. 8th 7-10. There is nothing else quite like it in San Diego!

I'll be singing and entertaining you with a mix of Holiday song memories … plus timeless tunes from "The Standards", Show tunes, and more!!!

Don't miss this very special evening where friends meet friends, new friends are made, and music is the main event!!! We will also have a little Christmas music plus some of your favorite songs.
"KAREN AT THE KEYS" Westgate Hotel Plaza Bar 7-10.  Bring your friends, requests, and get ready for an entertaining evening of music and laughter and high spirits. As always – Great Food, and Great Bar Service . . . and Great Music!

2nd & Broadway, San Diego
No Cover!! Discounted parking in garage with validation.
Please join all of us for an incredible evening of a potpourri of music and great fun in the intimate setting of the Plaza Bar.  There truly is nothing else like this in San Diego!  
And all of this for the price of delicious food and cocktails.