Life is still just a cabaret
Posted: May 6th, 2015 | Arts & Entertainment, Featured, Special Events | 1 Comment
Local favorite brings her newest show to The Westgate
Sher Krieger | Special to Downtown News
What do you get when you combine the old-world charm and elegance of the Westgate Hotel with a performance by a renowned singer and an exquisite three-course dinner created by a world-class French chef?
An all-new Cabaret Soirée dinner show, starring Karen Giorgio, in The Westgate's Versailles Ballroom.
Cabaret shows — which simply put, usually consist of a singer or two sharing the stage with a piano and perhaps a bass and telling stories through song — are making a return to mainstream entertainment. Cabaret's origins trace back to 19th-century Paris, however it remains a very contemporary and ever-evolving art form.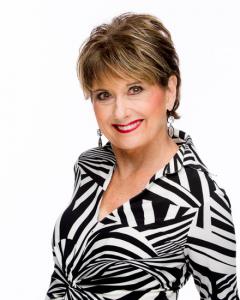 Karen Giorgio brings her new cabaret show to The Westgate. (Photo by Seth Mayer)
Karen Giorgio, one of San Diego's favorite entertainers, has been perfecting her style of cabaret for over a dozen years and brings her newest show, "The Spirit of Cabaret – It Lives in the Music," to the famed Downtown hotel May 30 at the invitation of Westgate management.
From her New York roots and love of Broadway to her vast Sinatra-to-Sondheim repertoire, Giorgio has delighted audiences worldwide.
Giorgio, who has been presenting her cabaret shows in Southern California for the last decade, is well known to San Diego audiences as well as to patrons of the Westgate Hotel. She was a staple performer in the Plaza Bar for many years and returned a year ago to present Karen at the Keys on the second Sunday of each month.
For the May 30 event, Giorgio and her co-star Ric Henry, another well-known local performer, will showcase songs by Cole Porter, Andrew Lloyd Webber, Irving Berlin, Harold Arlen, Jason Robert Brown, Steven Sondheim, and more, as they bring the spirit of cabaret to life.
Patrons will also enjoy a delicious three-course dinner prepared by Fabrice Hardel — the Westgate Hotel's fabulous French chef — prior to the performance. The setting in the elegant Versailles Ballroom of the classic Westgate Hotel will be reminiscent of European cabarets. Karen's engaging style brings the art of cabaret performance to this intimate dinner theatre setting.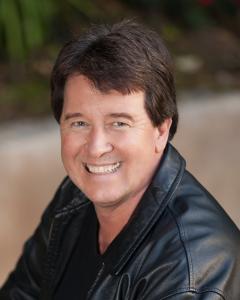 Ric Henry will accompany Giorgio for the dinner show. (Photo by Ricki Douglas Photography)
Giorgio and Henry will entertain the audience with both familiar and little known songs interwoven with the stories behind the American songbook. Talented and well-known local musicians Bryan Verhoye on piano, Glen Fisher on bass and Adrienne Nims on sax and flute add to the evening's experience and enhance the cabaret tradition.
Interest in cabaret shows has seen a resurgence and many of today's most popular performers can be found not only in vast arenas but in intimate venues as well. Michael Feinstein, who has his own club in San Francisco, is a notable example.
Martinis Above Fourth Table + Stage, in the Hillcrest neighborhood of San Diego, has been diligently presenting cabaret shows in its intimate space for the last three years. Performers at that venue have included Giorgio, Molly Ringwald, Cheryl Bentyne, Janis Siegel (Bentyne and Siegel are both members of The Manhattan Transfer), as well as Broadway stars Sam Harris, Telly Leung and Levi Kreis.
Upcoming shows at Martinis Above Fourth Table + Stage will feature Erich Bergen from TV's "Madam Secretary" and the "Jersey Boys" movie, jazz legend Betty Bryant, and Grammy winner Juice Newton. And, after her sold-out show in March, Ringwald plans to return in September.
Andrea Marcovicci, one of the world's most widely–recognized cabaret performers, said it best when describing the popular art form.
"[Cabaret is] an evening of song and stories in an intimate space that shatters the 'fourth wall,'" Marcovicci said. "Part stand-up comic, part balladeer, part evangelist; today's performer often has a theme that unifies the evening, knows a great deal about the music they're singing, and shares that information in witty and inventive ways. At its best, cabaret can amuse, entertain, and inform … it can dazzle you, catch you unawares and make you weep … The audience participates in a direct, emotional conversation with the artist …"
Tickets for Giorgio's May 30th dinner show event at The Westgate Hotel are $89 and include tax and gratuity. A no-host bar opens at 6:30 p.m. with the three-course gourmet dinner starting at 7 p.m.
The Westgate Hotel, a one-of-a-kind luxury boutique hotel located at 1055 Second Ave., in Downtown San Diego, was completed in 1970 and is filled with priceless antiques and appointments. Designed as a recreation of an anteroom in the Palace of Versailles, the Grand Lobby is noted for its magnificent antiques, Baccarat crystal chandeliers, Flemish and French tapestries and Persian carpets.
For more information and to purchase tickets for the dinner show, visit TheSpiritOfCabaret.com or KarenGiorgio.com.
—Sher Krieger is a local PR consultant and freelance writer. Reach her at teamshareevents@yahoo.com.