Back to top
The Spirit of Cabaret
Date:
Saturday, May 30, 2015 - 6:30pm
Starring Karen Giorgio & Ric Henry
with
Bryan Verhoye – piano
Glen Fisher – bass
Adrienne Nims – sax & flute
Enjoy an exquisite three-course dinner followed by an exceptional show where the performers and their trio will showcase songs by Porter, Lloyd Webber, Berlin and more to bring the spirit of cabaret to life.
An exclusive soirée not to miss!
This is a full evening's adventure starting with cocktails in the foyer (no-host bar), 3-course gourmet dinner with choice from 3 entrées prepared by the Westgate Hotel's fabulous French chef, Fabrice Hardel, followed by our great Cabaret Show. Ticket price includes tax and gratuity.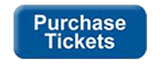 Click here to see detailed information, menu choices, and more.