Back to top
(Third) Sunday in May - Karen At The Keys
(Third) Sunday in May - Karen At The Keys
Kind of event:
No-cover Plaza Bar Entertainment
Date:
Sunday, May 21, 2017 - 7:00pm
"They Say It's Spring"
ATTENTION: Every May I defer the second Sunday to the Mothers of the world.  Thus, my Second Sunday in May event will actually be on the Third Sunday, May 21 at 7 PM.  As always, we will have a lot of fun entertainment.
My guest this month is Alan Jon.  Alan is a popular Cabaret singer in Los  Angeles and Palm Springs with a Las Vegas dinner show style.  He is Vocalist/Narrator for several dance companies including San Diego Jazz Dance and has had lead rolls in musical theater such as Once Upon A Mattress, Sweet Charity and West Side Story.  Although currently residing in Los Angeles and Palm Springs, Alan was raised mostly in San Diego ... so he is always delighted to perform in the city he still thinks of as home and where he has many dear friends.
You will enjoy Alan's songs and style.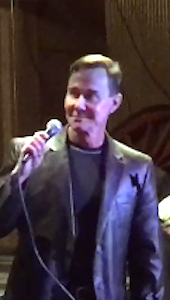 "KAREN AT THE KEYS" Westgate Hotel Plaza Bar 7-10.  Bring your friends, requests, and get ready for an entertaining evening of music and surprise guest singers. NO COVER!! Great Food, Great Bar Service . . . and Great Music!

2nd & Broadway, San Diego
No Cover!! Discounted parking in garage with validation.
Please join all of us for an incredible evening of a potpourri of music and great fun in the intimate setting of the Plaza Bar.
There truly is nothing else like this in San Diego!
And all of this for the price of delicious food and cocktails.