Back to top
Second Sunday in April - Karen At The Keys
Second Sunday in April - Karen At The Keys
Date:
Tuesday, March 15, 2016 - 2:04pm
Jerome Elliott will be my Special Guest in April.  A prolific writer and performer, Jerome has created seven original cabaret shows in the past several years and has performed them in the Coachella Valley, New York, Los Angeles, Seattle and St. Louis. Jerome is a three-time finalist in the McCallum Theater Institute's prestigious annual Open Call Talent Project and an alumnus of the 2008 International Cabaret Conference at Yale University. In 2013, Jerome received the Desert Theatre League Award for Best Supporting Actor for his performance in Standing on Ceremony: The Gay Marriage Plays (Keith Coleman Productions). Last season, Jerome appeared with Desert Ensemble Theatre to critical acclaim in Fred Barton's cult classic Miss Gulch Returns!  Visit Jerome's website here.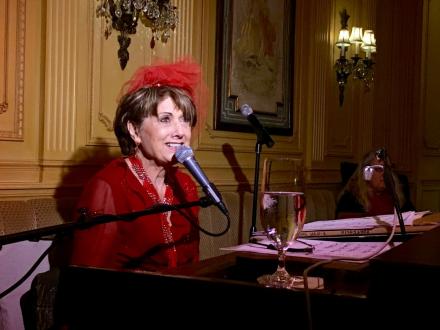 "KAREN AT THE KEYS" Westgate Hotel Plaza Bar 7-10.  Bring your friends, requests, and get ready for an entertaining evening of music and surprise guest singers. NO COVER!! Great food and bar service. Come early for Happy Hour prices 'til 7:00 ... and a good spot to enjoy the music!

2nd & Broadway, San Diego
No Cover!! Discounted parking in garage with validation.
Please join all of us for an incredible evening of a potpourri of music and great fun in the intimate setting of the Plaza Bar.  There truly is nothing else like this in San Diego!  And all of this for the price of delicious food and cocktails.