Back to top
It's Better With A Band
A night with Karen Giorgio and her fabulous band!
Date:
Thursday, October 15, 2015 - 8:00pm
Location:
Martinis Above Fourth - Table + Stage, San Diego, CA
With her fabulous trio of musicians, Karen steps up to the mic and out from behind the piano and returns to MA4 with her all-new show! From Manilow to Mercer, Cy Coleman to Hoagy Carmichael, she'll take you on a musical journey of familiar yet often forgotten songs, and introduce a couple of obscure and witty ditties along the way.
With Bryan Verhoye on piano, Glen Fisher on bass and Adrienne Nims on sax & flute, get ready for an entertaining evening of great music and stories. • $20-$25 Reserved Seating • $15 Per Person Food/Drink Minimum • Doors Open At 6pm • No Refunds/Exchanges
Buy tickets here.
The Band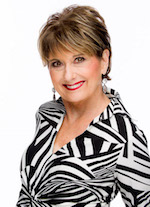 KAREN GIORGIO, born in New York, began her musical career at age seven learning piano and training as an opera singer. By her tenth birthday, the lure of Broadway brought her into the limelight with the lead role as Francie in "A Tree Grows In Brooklyn" at summer stock and Off-Broadway productions. Moving to California as a teen, she starred as Julie in "Carousel" at Hollywood High School and soloed with the Hollywood Symphony Orchestra at the Hollywood Bowl.
After raising two children Karen began her globe-trotting performing career on the finest cruise ships and hotels throughout the world. Karen has delighted audiences in Scandinavia, Europe, Japan, Mariana Islands, the Caribbean, Bermuda, Canada and America.
Karen's main goal and "bandwagon" is to help keep live music alive in this era of electronic synthesis. Ask Karen what is a cabaret artist and she will likely respond, "A saloon singer, a live entertainer in an intimate setting, a storyteller who happens to speak in melody. The cabaret artist opens up her soul to audiences as she interprets her songs."
After a successful run of her autobiographical show, "Trains, Boats & Planes, Oh My!" at Martinis Above Fourth Table + Stage in San Diego, the Gardenia Room in Los Angeles, the Arthur Newman Theatre in Palm Desert and other venues, Karen has created a new cabaret show.     "5 Times A Lady" presents her own vocal interpretations of Barbra Streisand, Ella Fitzgerald, Bette Midler, Billie Holiday and Judy Garland. Karen's "melodic storytelling" talent brings life to the stories behind the songs and lives of these Lady Legends.
In addition to performing on stage, Karen is ensuring that the "Saloon Singer" tradition lives on. She continues to entertain at the piano as well as showcasing invited performers at her popular "Karen at the Keys" events in the intimate Westgate Hotel Plaza Bar in San Diego.
-Now that's live music alive. 
---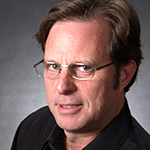 BRYAN VERHOYE has appeared frequently as a solo recitalist, accompanist, and concerto and chamber music performer in San Diego and throughout the West Coast. In addition to being featured numerous times with the San Diego Symphony in both classical and jazz settings, he has appeared every December since 2001 in the Carols By Candlelight concert alongside performers such as Kenny Loggins, America, The Little River Band, Stephen Bishop, Billy Ray Cyrus and Kim Carnes; he has also appeared in concert with Grammy-award winning violinist/ composer Mark O'Connor.
Along with teaching piano, being a published composer and arranger, and being the accompanist for the San Diego Master Chorale since 1998, he is also Music Associate at Point Loma Community Presbyterian Church, and Adjunct Professor of Music at Grossmont College.
---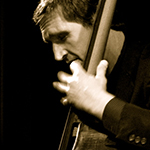 GLEN FISHER has worked as a bassist, composer, arts education consultant, and musical director all over Europe, South America, and USA for the past 28 years. Tagged 'the poster child of versatility' by KSDS Jazz 88.3FM, at 49 he's a veteran bandleader and musical director, and a virtuoso sideman as well. He teaches and composes in English, Spanish, Portuguese, and German. Glen will add the dimensional depth and excitement to the show.
Glen has worked with Delfeayo Marsalis, Graham Nash, Eartha Kitt, Kevyn Lettau, Nell Carter, Jay McShann, James Moody, Dennis Davis, Red Holloway, Charles McPherson, The Drifters, and Earl Thomas among many others.
---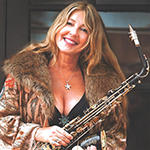 ADRIENNE NIMS' dynamic, sensual voice on the saxophones, flutes and many more global indigenous instruments contributes a vast array of musical culture, style and magic in all of her musical endeavors.
Adrienne has opened for such greats as Spyro Gyra; Kirk Whalum; Joe Cocker; Al DiMeola; Fourplay; Steppenwolf; Najee; Boney James and Boz Scaggs, to name a few. An accomplished studio musician of nearly 20 years, Nims is featured on over 50 CDs.   –  www.AdrienneNims.com
---